The New Sigma.
Expect More.
Introducing Gyroscope Technology: The Laws of Physics. Reinterpreted.
Take whatever preconceived notions you may have about pool robots and throw them out. The 2023 Sigma sets then new standard with unparalleled technology - onboard gyroscope, powerful triple motors, a quad brush design, and the myDolphin Plus Smartphone App.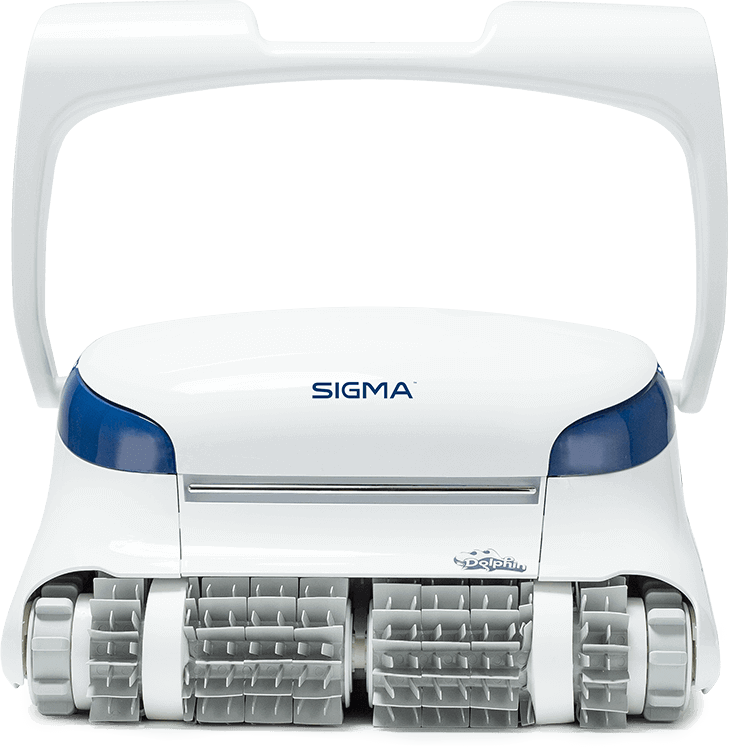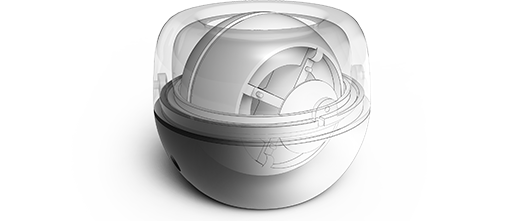 Gyroscope Mobility System
With Gyroscope Mobility, quad independent brushes and triple motors, Sigma was designed for the ground up for best in class performance. For the first time ever...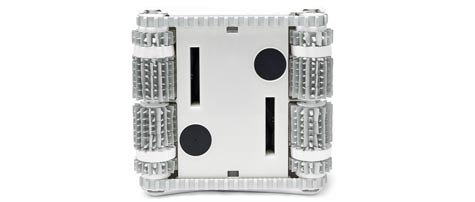 Quad Scrubbing Brushes
Four separately controlled brushes spin independently for most precision navigation ever. Sigma has the unique ability to spin one side forward and one back, for maximum agility.

Triple High RPM Motor Power
Sigma features not one, not two, but 3 onboard high-output DC motors to deliver a flow rate 500 gallons per/hr higher for the most powerful suction and flow rate ever in a robot.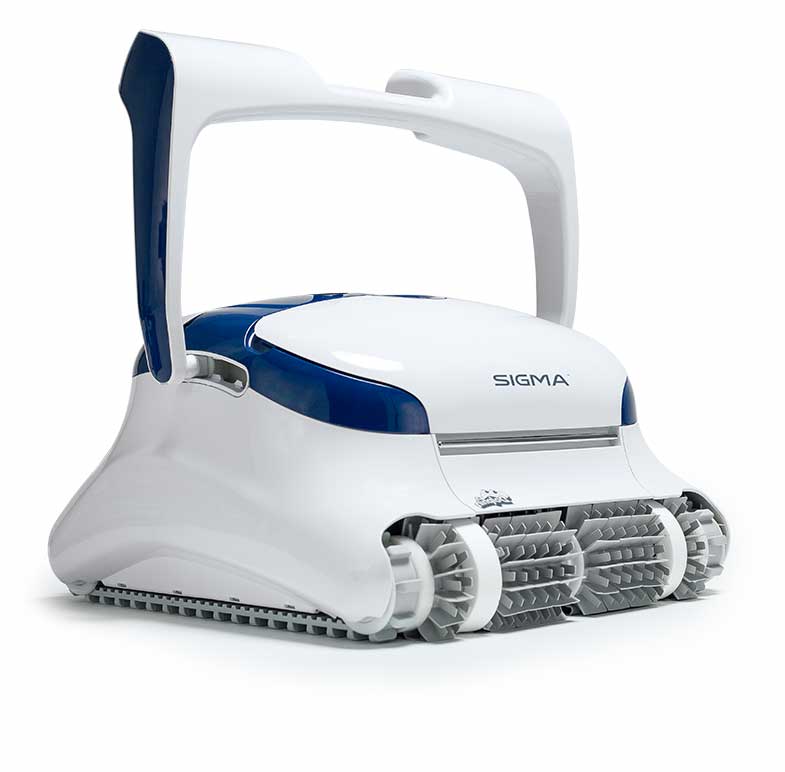 Performance. Redefined.
The New Flagship of Dolphin Pool Cleaners
It's the best Dolphin pool robot ever made. And it's easy to see why the new Dolphin Sigma is the answer to the changing demands of pool owners everywhere. With groundbreaking gyroscope technology, commercial grade motors, and a level of efficiency never seen before, the future has already begun. The newest Dolphin features not one, not two, but three highly efficient, commercial grade DC motors for the most powerful suction and navigation ever in a robot.
Shop Now >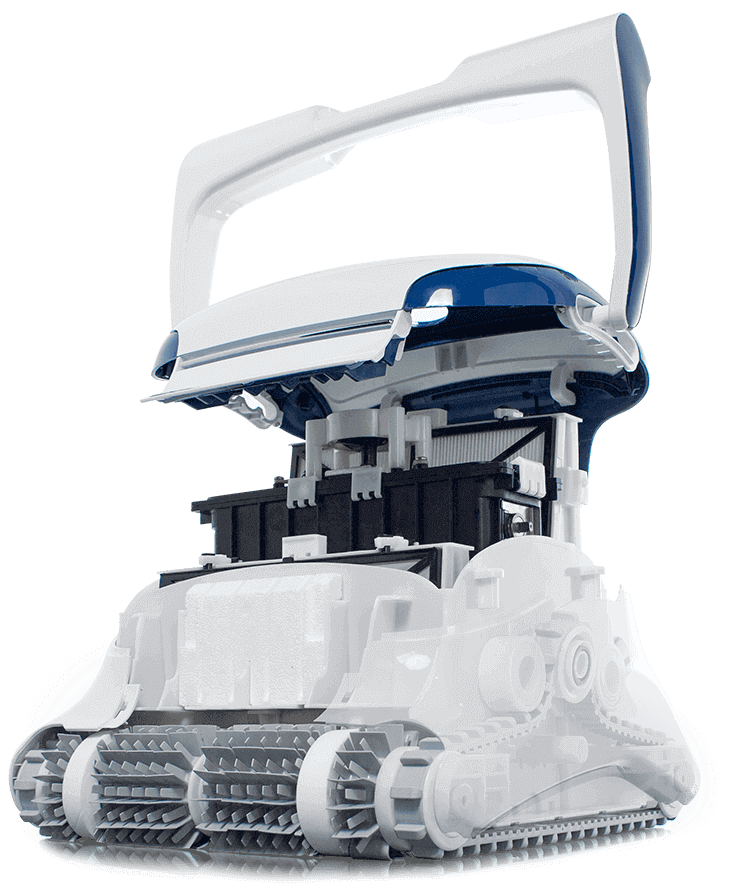 Our Tribute to
the Beauty of Ideas
Commercial Grade. Prosumer Price.
So what exactly makes the Dolphin Sigma the most progressive pool cleaner in the world? It's rather simple. The Sigma provides visionary mobility, inspiring design and a whole new focus on sustainability. The result is a technologically superior robotic pool cleaner. The absolute best warranty available and legendary Dolphin pool cleaner performance are standard. Discover new groundbreaking features that represent the current state of pool cleaner technology.
Watch the Video >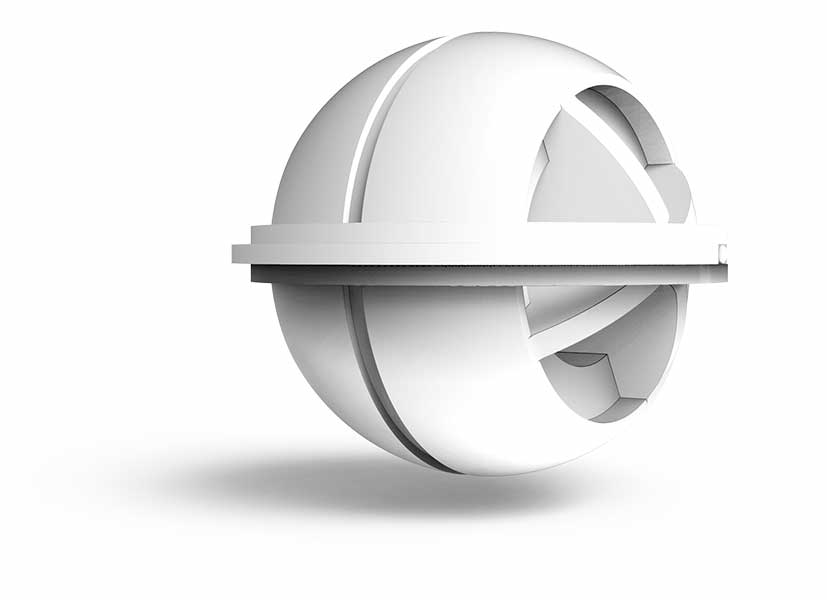 Another Dolphin First
Gyroscopic Stabilization & Movement
It's natural to want to keep things under control. It's natural, that is, if you're the new Sigma. Long suggested to be part of the ultimate in pool robot mobility, Gyroscopic technology is game changing. It's been called one of the greatest engineering accomplishments in the pool cleaner industry. Not surprisingly, Dolphin engineers introduced it. But you don't need to be an engineer to understand the benefits of gyroscopic control.
For many years the random pattern of turning made even the best engineered robots inefficient. Random patterns destroy both performance and efficiency. Instead of wandering aimlessly around the pool, the new Sigma employs gyroscopic sensors and triple motors to precisely control and monitor every movement.
Shop Sigma >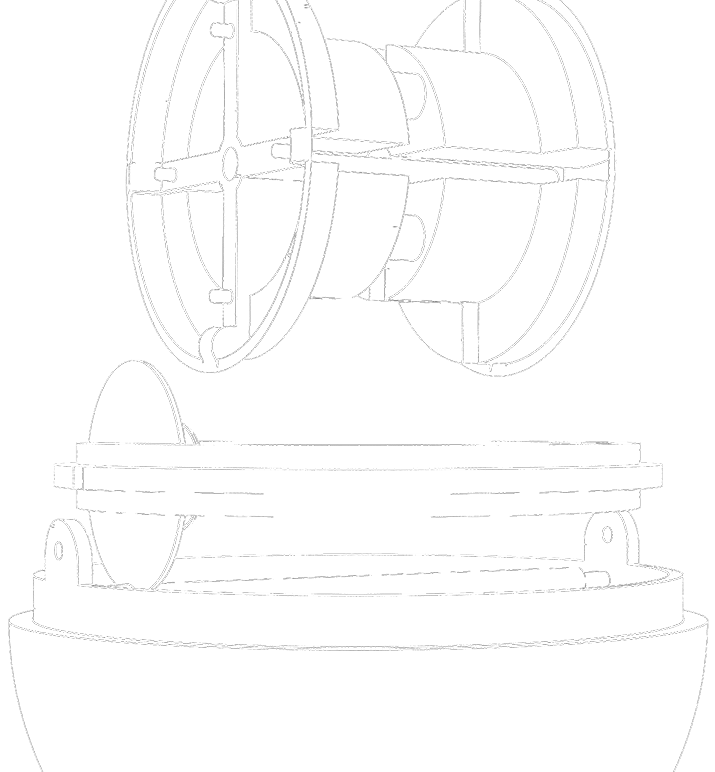 The Gyro Advantage
Our Inventory of What's Technically Possible
In Sigma lives the will to break with standards. And to inspire conviction. In the past, pool robots could not resolve orientation or tilt during movement. But when you add a 3-axis gyroscope, everything changes. These high tech sensors detect and measure the rate of rotation of an object around an axis. If the robot rolls, electrical sensors send data to the microprocessor. Gyroscopic sensors provide the magnitude of the angular velocity around the 3 axis of rotation - roll, pitch and yaw.
Gyros are essential components of airplanes aircraft and even the Mars rover. First used for expensive military applications, Gyros detect the orientation of the robot by measuring linear acceleration and the angular rotational velocity. The advanced sensors monitor and control position, orientation, direction, and rotation. Sigma gyroscopes provides constant, precise information to the microprocessor for more effective cleaning coverage, superior climbing and wall/waterline cleaning.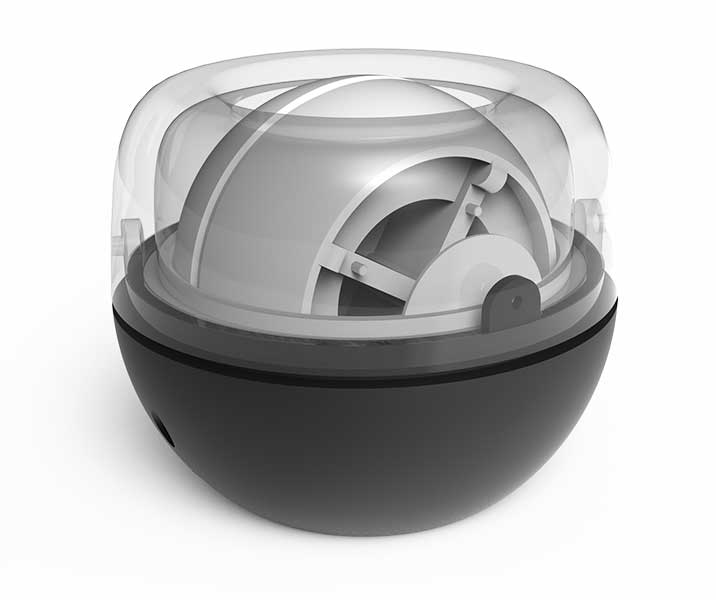 Creating More
by Consuming Less
Pushes Energy Efficiency Even Further
There's a new mandate that guides the engineering principles of Dolphin. Conserving resources while maximizing output. That's why the gyroscope enabled Sigma operates on nearly 90% less power than old fashioned pressure side and suction side cleaners. While other pool cleaners can expend a massive 1800 watts of power, the Sigma requires about 90% less energy.
Sigma's triple 24-volt, 3000 RPM DC motors propel its quad scrubbing brushes over every square inch of the pool effortlessly, and with a huge leap ahead in efficiency. This economical balance of power and efficiency is what keeps the Sigma ahead of traditional, power-hungry robots. Even weight distribution between front and rear promotes better balance and allows electrical energy to be converted into propulsion more efficiently. But that's not the whole efficiency story. Sigma's 2.5 hour cleaning cycle means it cleans quickly and thoroughly so it's also faster.
Start Saving Now >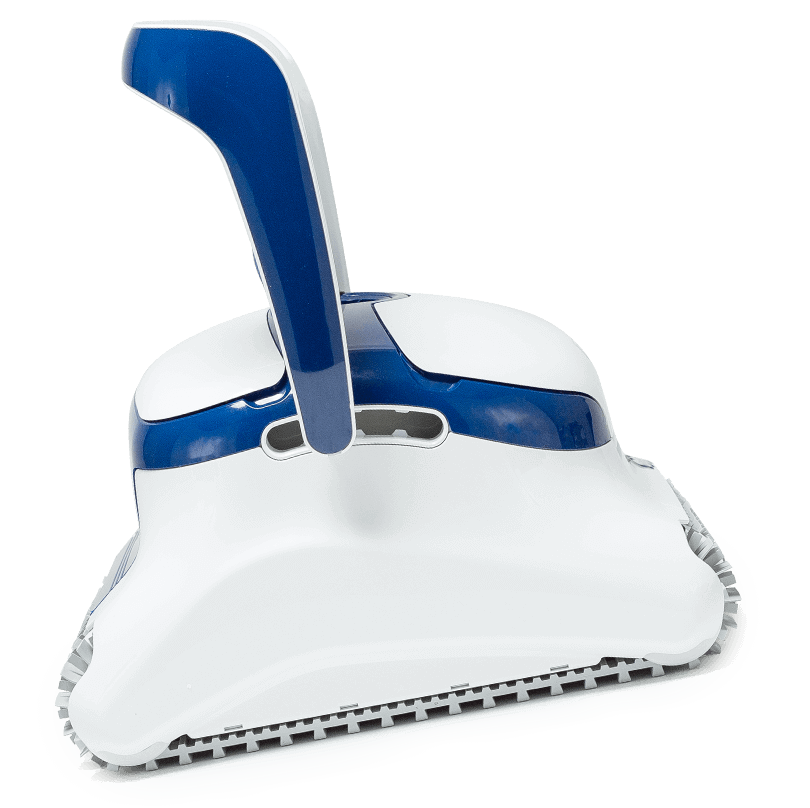 Powerful in All Conditions
Superior Surface, Wall & Waterline Cleaning
In a radical departure from ordinary cleaners, the Sigma pool cleaner was designed to clean all pool surfaces including the tile and waterline with pinpoint precision. For the first time ever, a consumer robot is equipped with an advanced Gyroscope to deliver precise control and positioning of the robot. When other cleaners fall from the wall, the all-new gyroscope and triple 3,000 RPM DC motors allow Sigma to remain firmly planted against the wall all the way to the top. Sigma Dolphin pool cleaners reaches every square inch of the pool as four high speed spinning brushes handle difficult colonies of bacteria, algae, and biofilm. Sigma reaches deep inside pool corners, so you don't have to.
Get Sigma >
Designed from Scratch.
Pushed to the Limit.
You Can Only Reach New Peaks if You're Willing to Push Your Limits.
Yet again, everything comes back into play. It's about a new benchmark. We're always looking forward. Not sideways, never back. We started from scratch, and we gave everything we've got to make the newest Dolphin even better. Our goal was simple. To create the next Dolphin that can do more, deliver more and consume less power than ever before. The Sigma represents the future of the Dolphin brand. A fascinating future that shows what's possible. Its design is completely new, but like that of every Dolphin that came before, it's based on years of research and engineering. The all-new Sigma takes its place at the top of the Dolphin line and in the top echelon of its class.
"Maytronics engineers have done it again, designing a new line of Dolphin pool cleaners that do the improbable."
Online Retailers >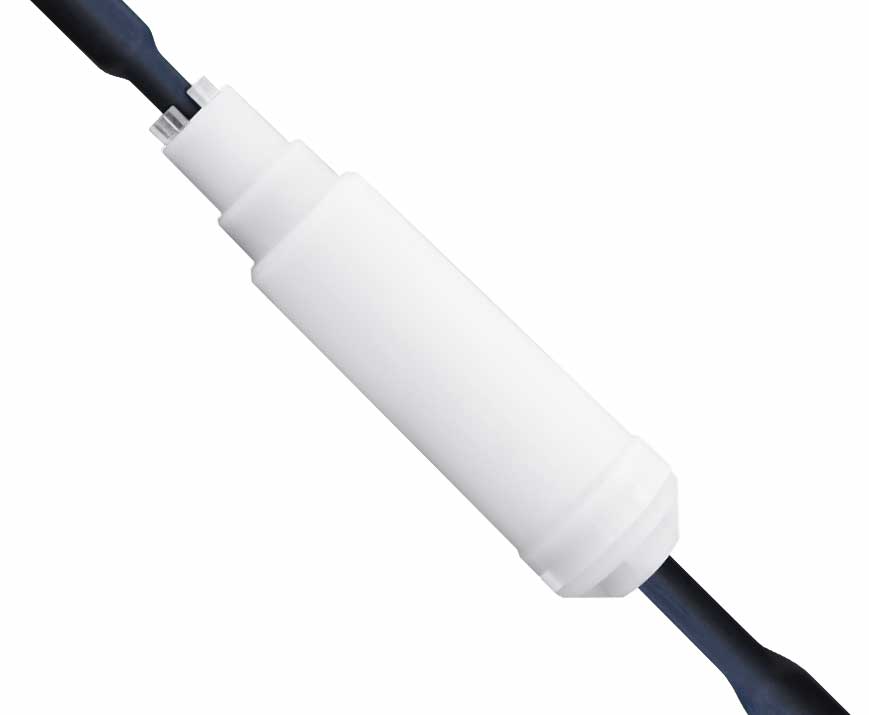 Tangle-Free Swivel
Patented by Maytronics
The underwater robotic cable swivel is one of the greatest engineering accomplishments in the pool cleaner industry. But you don't need to be an engineer to understand the benefits of tangle-free operation. Without a swivel, every cable will eventually become a tangled hassle. This game changing swivel system, developed and patented by Dolphin, provides unlimited 360 degree rotation without wear or degradation. What other robotic pool cleaner company offers a swivel? Only Dolphin Sigma pool cleaners.
Shop Now >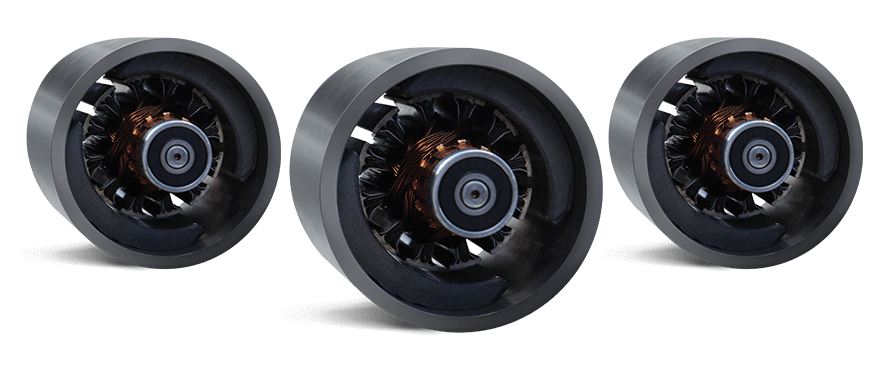 Triple High RPM DC Motors
Ultra-Efficient Using 87% Less Energy
There was an opportunity to get more from less. To optimize the work input to work output. Famous for a high ratio of torque to inertia, the DC motor can provide up to five time its rated torque without stalling. The Sigma Dolphin pool cleaner utilizes not one, not two, but three onboard DC motors. The result is most powerful suction on any pool cleaner. With an increase of 500 gallons per hour, Sigma picks up debris that other robots leave behind. 24-volt DC motors require 87% less energy than the AC motors that power old fashioned pool cleaners. Enter the era of gyroscope enabled robotic pool cleaners.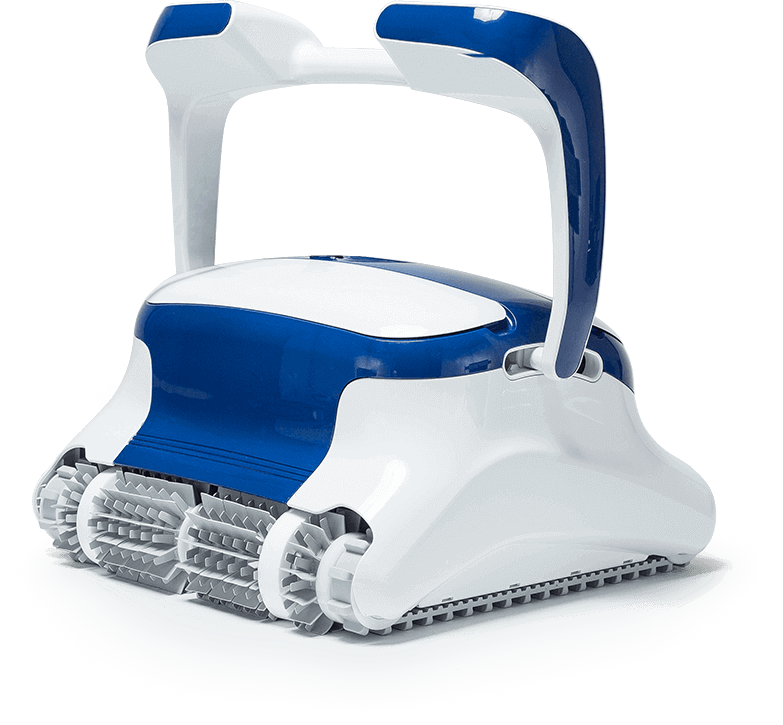 A Sum Far Greater
Than the Parts
Groundbreaking List of Patented Features
Everything we do day in, day out is geared toward maintaining and enhancing your pool ownership experience. From triple DC motors and microprocessors to gyroscopic systems, we're constantly working to get the most out of every electron. But we aren't satisfied with just using less energy. The demands of pool owners everywhere are changing and we're listening. With new gyroscopic control and a level of efficiency never seen before, the new benchmark is set. Triple DC motors and gravity defying suction deliver an exceptional user experience while reducing energy use up to 90%. In a class by itself, the Dolphin Sigma was designed from the ground up to be easier to buy, own and operate.
Get Sigma >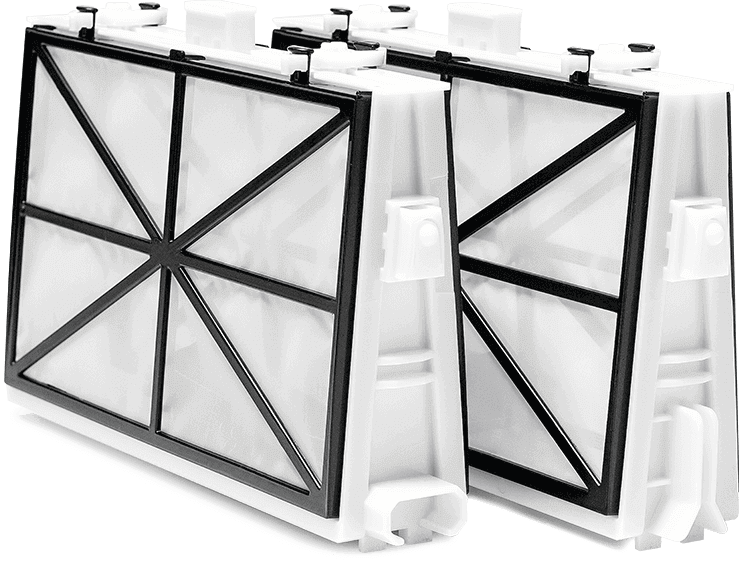 Massive Top-Loading Cartridge Filtration
The Largest Cartridge Ever in a Pool Robot
The new Sigma's filtration system is so large, easy and convenient, you'll never consider messy, cumbersome debris bags again. Cartridge filters have been around for years, but pool owners found them small and difficult to clean. Previous generation cartridges made debris removal nearly imposible with small cavities that trapped small debris and fine dirt. Consider this problem solved. With the new Sigma, Dolphin introduces a new massive cartridge with the highest capacity ever recorded on a pool robot. The new Dolphin SnapLoc™ Filters make robot cleaning easier than ever. Each side simply snaps apart for quick and easy cleaning.
Watch the Video>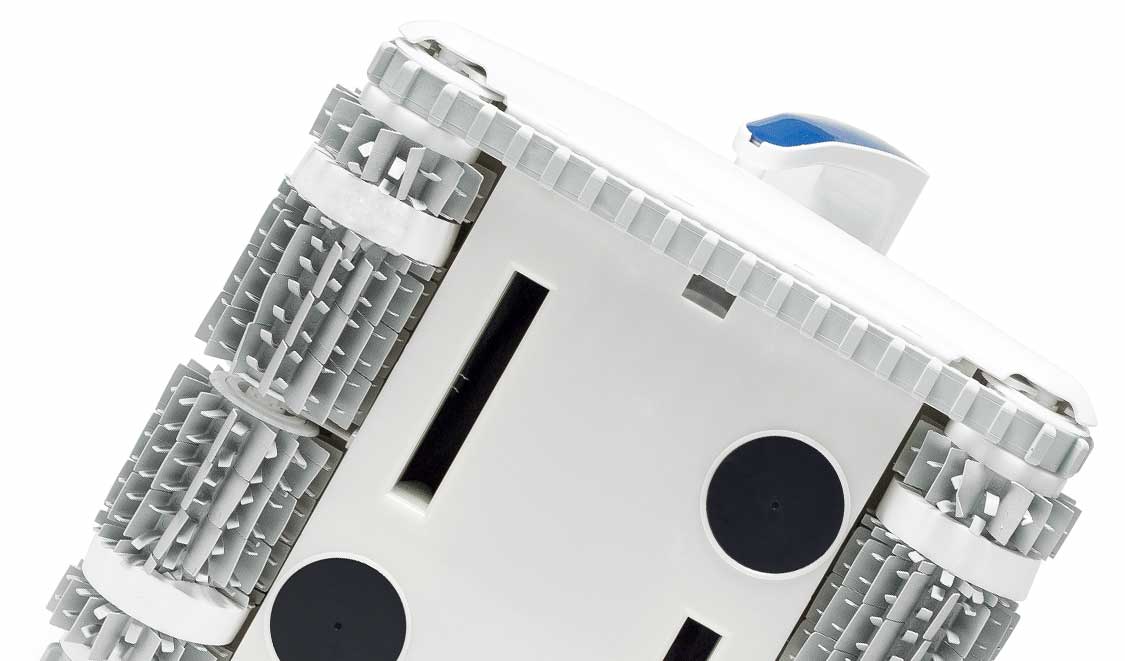 PowerClean Quad Scrubbing Brushes
Attacks Tough Contaminants
Virtually any pool cleaner can vacuum loose debris, but it takes a special type of robot to remove contaminants that adhere to the pool surface. Traditional cleaners merely pass over difficult to remove pathogens, leaving them fully intact. The Sigma robot was engineered from the ground up to deep clean.
Engineers gave Sigma quad scrubbing brushes that attack the bacteria, algae and biofilm that is firmly attached to the pool wall. PowerClean™ is especially effective against biofilm, a structured community of microorganisms that increase chlorine demand, destroys water quality, and frustrates pool owners. Guided by SmartNav™ 3.0, Sigma's quad high RPM brush power scrubs every square inch of any pool with remarkable efficiency.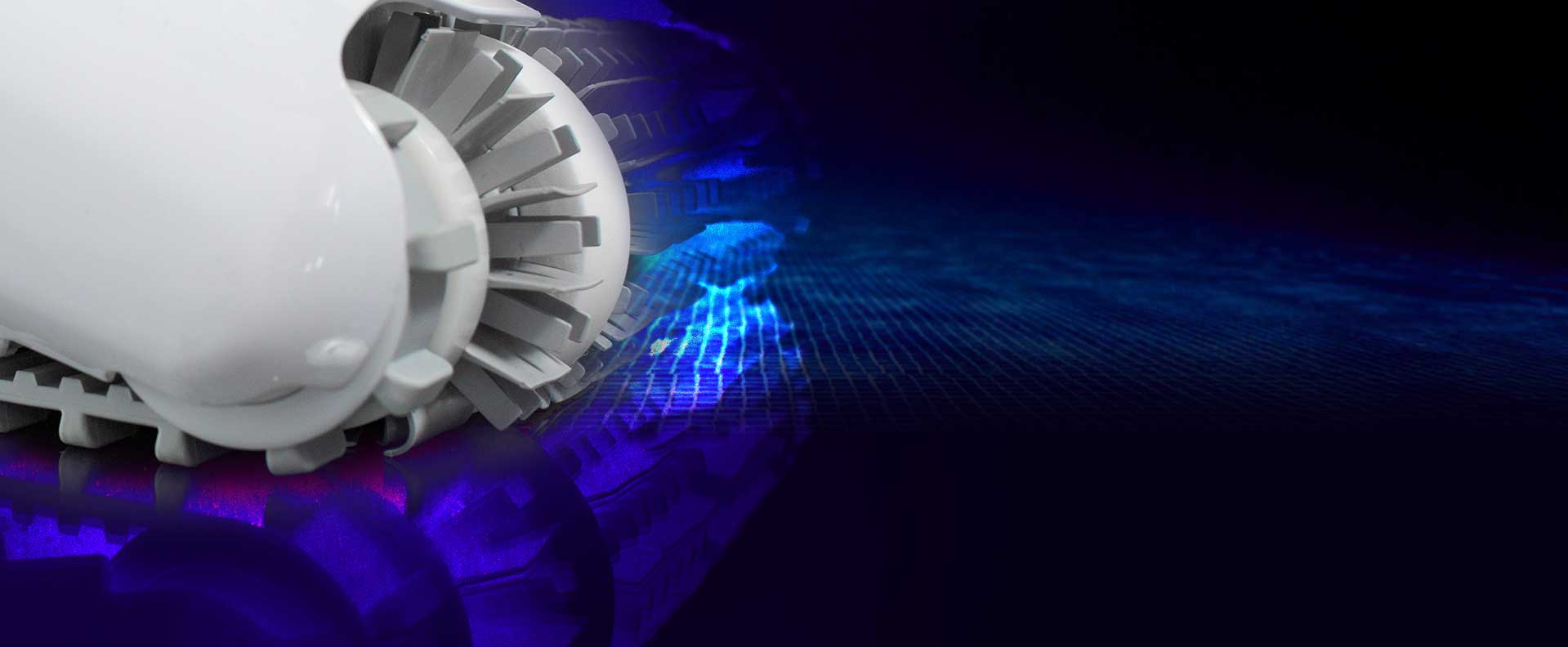 HyperGrip Continuous Tracks
Leaves Wheeled Cleaners in its Wake
Water between the wheels and pool surface make it difficult for the robot to maintain traction. Continual slippage results in lost energy efficiency and reduced performance. The Sigma takes a radical departure from the conventional wheel with continuous rubber tracks. Sigma maintains constant contact even when climbing slippery surfaces. No more slipping. No more wasted energy.
The rubber track also improves directional control and provides greater force than wheels. Tracked robots also glide smoothly over obstacles like drains and are capable of climbing straight up vertical walls. The Sigma's traction is further improved with a high grip, water-optimized tread and geometric shape, which minimizes rolling resistance providing superior weight distribution, traction, and wall climbing.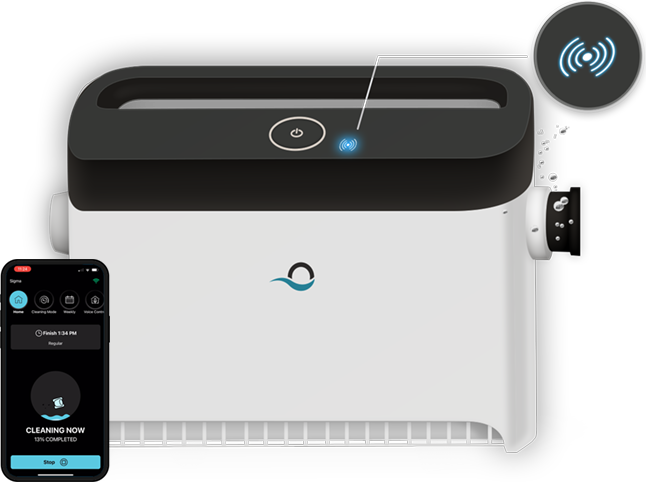 Just Say When
Programmable Frequency & Duration
Sigma is equipped with programmable run frequency and cleaning duration so you're always in full control. With programmable modes, you can set Sigma to automatically run when you need it - daily, 2x per week or 3x per week. Sigma comes with a built-in, programmable weekly timer to ensure that even if you are out of town, your pool stays clean and ready to enjoy.
Sigma is engineered to clean quickly and thoroughly. This means you can schedule your robot to run less often. Sigma will complete a cleaning cycle in pools up to 60 feet long in just two hours. The new advanced controls allow you to run Sigma only as needed instead of every day, saving even more energy.
Learn More >