TAKE FULL CONTROL.
myDolphin Plus App
Packed with more features and more control, the Dolphin Sigma leads the way for smartphone capability. Not only can you schedule the cleaner, but Sigma also allows you to remote drive and stores its cleaning history right on the app - Letting you know how many gallons it filters, distanced traveled, and more.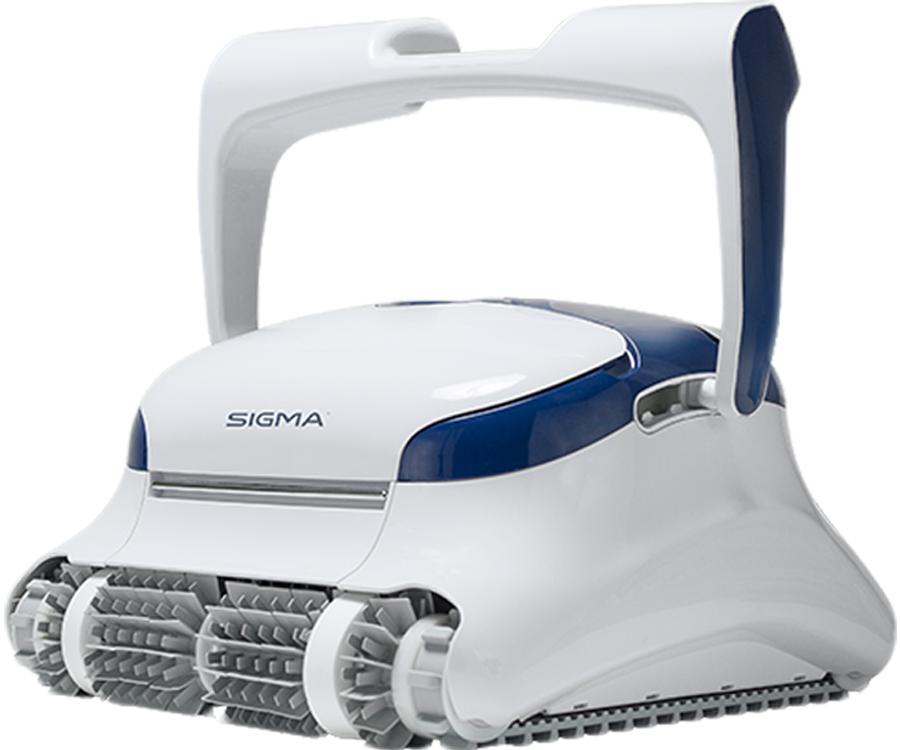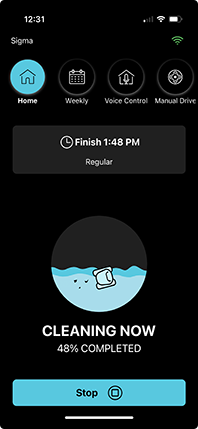 Control Sigma from anywhere
The Dolphin Sigma is always ready to clean. The Dolphin Sigma lets you know when its done cleaning, so you know when your pool is sparkling clean and ready to swim.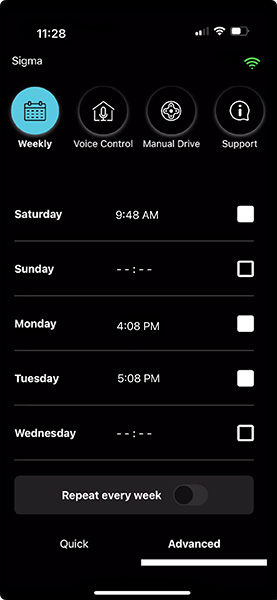 Advanced Scheduling
The Dolphin Sigma is equipped with Advanced Scheduling - A feature not found on all Dolphins with the myDolphin Plus app. Let the Dolphin Sigma do the dirty work for you, as it can be scheduled to clean 4pm Friday, but 10am on a Saturday.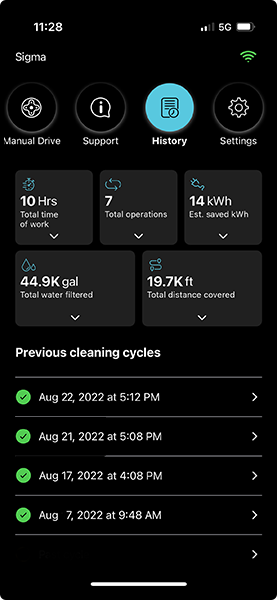 Cleaning History
Sigma takes it a step further and records its cleaning history. It lets you know how many gallons filters, killowats saved, distanced covered, and so much more.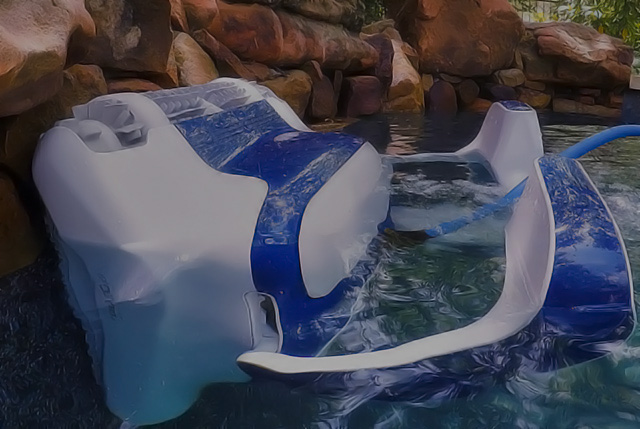 More Control.
More Features.
UNLOCK THE FULL POTENTIAL
With advanced features not found on other Dolphin robots such as, Advanced Scheduling, Remote Control, Voice Control, and Cleaning History, the Dolphin Sigma is a step above other Maytronics robots.
Dolphin Sigma was rated the most advanced robotic pool cleaner for a reason. The myDolphin Plus Smartphone app combined with Dolphin Sigma's revolutionary gyroscope and triple motors, the Dolphin Sigma provides a deeper clean than any other robotic pool cleaner.
Clean like a Pro.
ADVANCED SCHEDULING
Most pool robots allow you to choose between running every 24 hours, 48 hours, or 72 hours, but the Dolphin Sigma takes this a step further with its revolutionary technology: Advanced Scheduling.
The Dolphin Sigma allows you to program each individual day, a feature not found in all Dolphin models. Whether you want Sigma to clean at 4pm Friday night or 10am Sunday morning, the Dolphin Sigma will always have your pool sparkling and clean.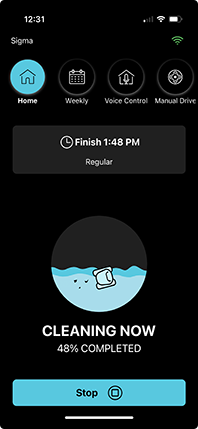 myDolphin Plus App
Enchanced Cleaning Experience.
With the Dolphin Sigma's Connect Anywhere technology, you control, schedule, and clean with the Dolphin Sigma from anywhere. Easily connect Sigma to Wi-Fi and sit back and relax while Sigma cleans your pool for you.
Easy To Use
Setup in less than 5 minutes.
It's as easy as 1,2,3... To get started, just plug Sigma into a power outlet and download the myDolphin Plus app. No assembling or programming necessary.
Whether you're on the go or sitting in your backyard, the Dolphin Sigma can be controlled from anywhere. With its Wi-Fi capability, simply open the myDolphin Plus Smartphone App and you can access all of Sigma's scheduling and programming right from the app.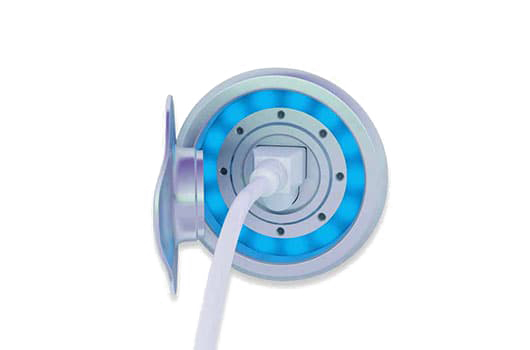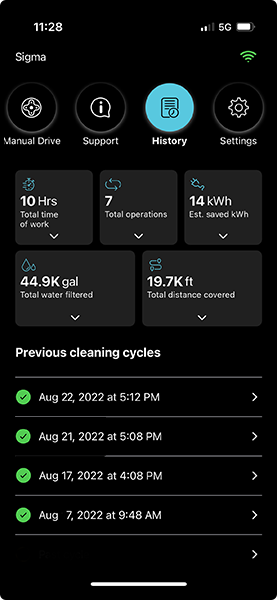 KEEP TRACK OF EACH CLEAN
Advanced Cleaning History
Dolphin Sigma records every clean, keep track of key stats in your pool. Want to know how many gallons it filtered during your last clean? Or the distanced covered? Sigma does that.
With Sigma's highly efficient triple motors, it also lets you know how much energy you've saved cleaning your pool. Just another reason why the Dolphin Sigma is the flagship robotic pool cleaner.
Waterline Cleaning.
Clean Better Than Ever Before
Revolutionary technology, combines with the precision and power of the Dolphin Sigma. With triple commercial-grade motors, a gyroscope, and a smartphone app to combine to give create one of the most powerful Dolphin pool robots ever.
The Dolphin Sigma not only cleans the floors and walls of your pool, but focuses on the waterline. This is where 99% of bacteria, biofilm, and algae build up in a swimming pool. While most robotic pool cleaners only vacuum up loose debris, the Dolphin Sigma powerfully cleans all surfaces with its advanced Dual Scrubbing Brushes.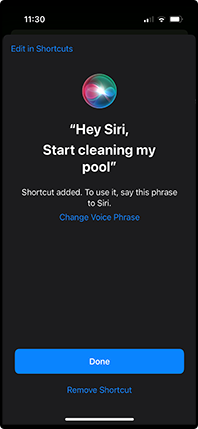 "Hey Siri"
Voice Control
Another Dolphin first: Voice Control. Take control of your pool. With Sigma's voice control, you can clean your pool without lifting a finger.
Just say, "Hey Siri, Start cleaning my pool" and Sigma will get to work. Customize or change your voice phrase with a press of a button. Just another reason how the myDolphin Plus app makes cleaning your pool easier.
Navigate over any obstacle
REMOTE CONTROL.
Have a pesky pile of leaves in your pool? That's no problem for the Dolphin Sigma. Simply navigate over to the leaves and Sigma will put it into its Oversized Filter Cartridges. Cleaning has never been this easy.
With a remote control feature, the Dolphin Sigma can be manually driven around your pool. This feature is not found in all Dolphins that include the myDolphin Plus app, but is an added feature in the Dolphin Sigma's app.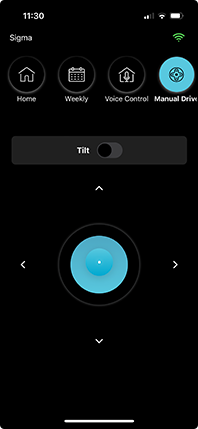 Dolphin Robots with myDolphin Plus App
#1 Rated Robotic Pool Cleaner App
Dolphin Sigma
Dolphin Explorer E50
Dolphin Explorer E70
Dolphin Robots that do not have myDolphin Plus App
Dolphin Premier
Dolphin Quantum
Dolphin Cayman
Dolphin Escape
Dolphin E10
Dolphin Explorer E20
Dolphin Explorer E30
Dolphin W20
Dolphin Wave 60
Dolphin Wave 80
Dolphin Wave 100
Dolphin Wave 120
Dolphin Odyssey